All at Camford Sports Afc would like to give
a massive thank you to everyone involved over the last few months in making this achievable.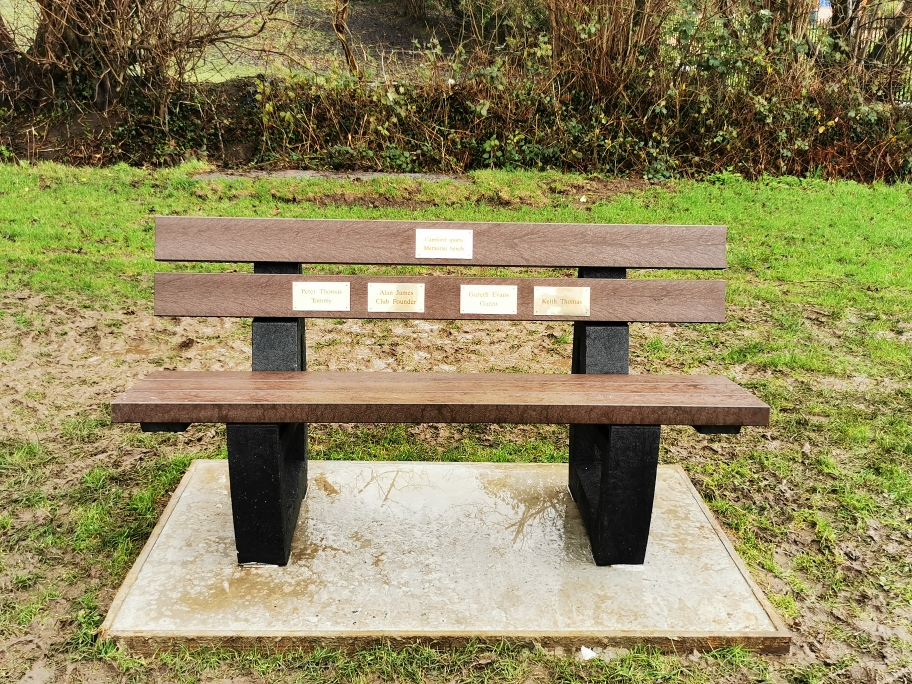 Llanelli Town Council for all their help
Plus all those who donated towards the costs of bench and plaques
Ian Morgan Philip Wayne Davies Rhodri Evans Andrew Bowen Clare Fox (Shelly and Graeme) Jean Wooller Paul Brookfield Stephen Jones Mark Caton
Alex Rees Plumbing,  Alan James (club founder), Gazzo's sister's (Jan, Del, Lynne and Gill) nephews/nieces (Alex, Alyn, Hefin, Mari and Nia)
Brother-in-laws (Owen,David and Wayne) Wayne Jones (Unite union at Krupp Camford).
Something to remember those who made it possible for Fishers, Leyland, Pre Star, Camford to continue coming into our 58th year of existence.